Print this Page
Employment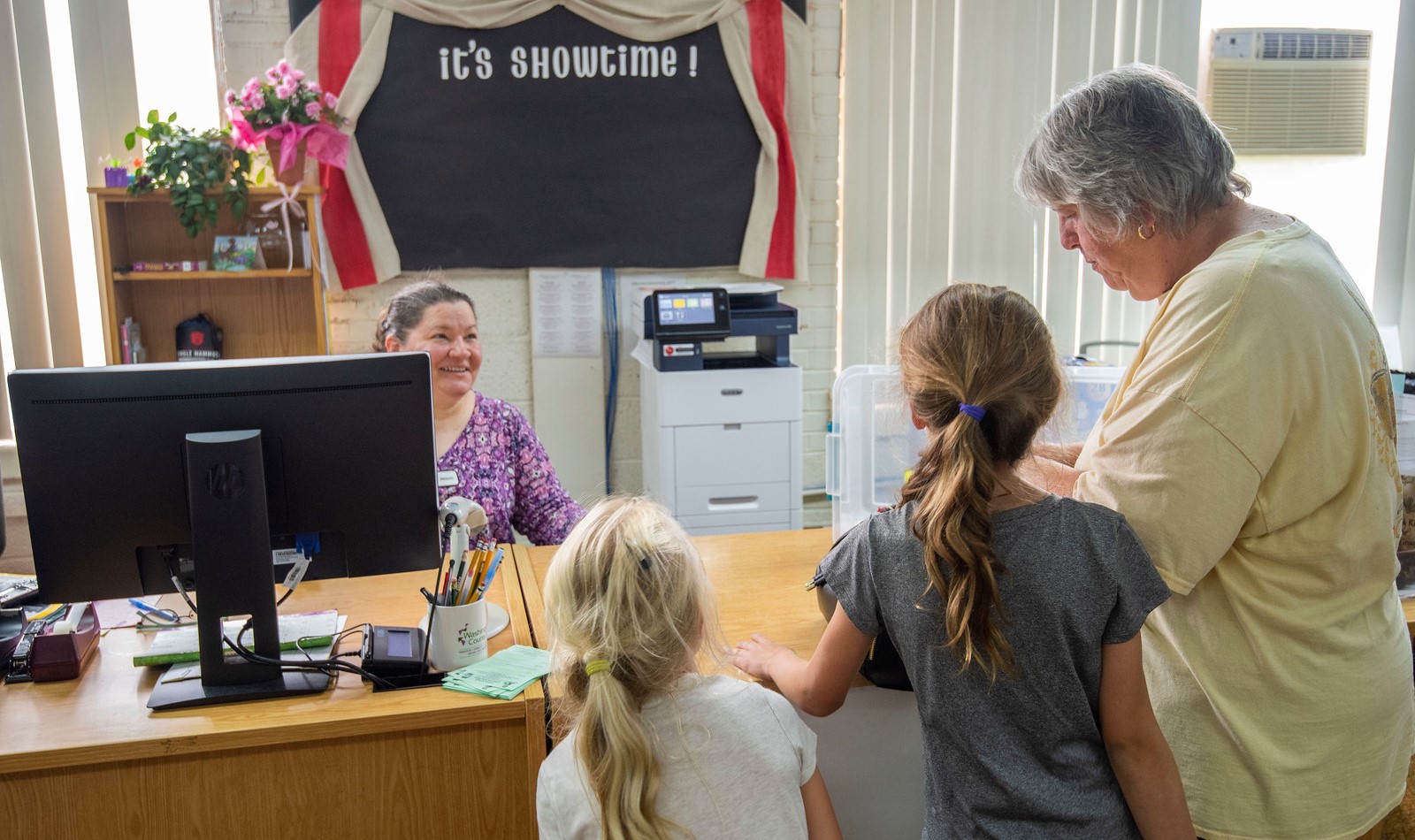 We are hiring!
If you enjoy providing exceptional customer service, and are looking for endless engagement and opportunities, WCPL wants you to apply!
We are seeking to hire a Part-Time Circulation Technician at our Damascus location.
Sample Duties:
Effectively demonstrates the characteristics of being energetic, outgoing, and customer-service oriented.
Greets guests and successfully ascertains individualized needs and/or requirements for each guest.
Engages, encourages, and assists diverse guests in all areas of the Library in a welcoming, professional, and respectful manner.
Assists library guests with downloading digital materials and troubleshooting a wide variety of devices and e-readers.
Assists library guests with technology, internet, and software questions (examples include Microsoft Office, email, and online job applications).
Answers directional and informational questions about the library, including its services, materials, programs, and initiatives.
Actively supports the needs of the location, including shelving materials; creating and maintaining displays; performing opening and closing procedures; cleaning, checking and troubleshooting equipment; and sustaining the library collection.
Pays careful attention to detail when handling library materials and completing established library processes to ensure the best possible experience for the guest.
Assists with library programs.
Performs routine maintenance and/or cleaning of service areas and materials as needed using approved disinfectants and/or cleaning supplies.
Working Environment and Physical Activities:
Administers work in a dynamic public library environment with public contact and interaction with co-workers.
Position or move materials on varying height shelves for extended periods of time.
Requires lifting and carrying 50 pounds or less.
Requires pushing and/or pulling objects weighing more than 60 pounds on wheels.
Requires frequent use of standard office equipment and technology.
Perform routine cleaning of assigned areas.
Work may require prolonged standing at a public service desk.
Library services and programs may occur in public venues.
Requires the ability to travel among various library sites.
Requirements:
High school diploma or equivalent, required.
Experience in clerical or customer service related field, required.
Excellent communication and technical skills, including a very good understanding of technology.
Associates Degree, preferred
Previous public library experience, preferred
Ability to travel among various library sites and community venues
Location, Salary, Hours:
Where: Damascus library, 130 Water St. Damascus VA
Pay Rate: $14.50 per hour
Hours: average 10-20 hours per week
Job Classification: FLSA Status: Non-exempt; must be able to work a flexible schedule including evenings and weekends.
**WCPL may change location and schedule of any library job.
How to Apply:
Complete application online or print, complete, and return application to the Abingdon library, 205 Oak Hill St., Abingdon, VA.
The position is open until filled.
Washington County Public Library is an equal opportunity employer.
Looking for general career guidance or assistance in finding a job in your field? You can find help on our Job and Career Help page.