Print this Page
Seed Savers Library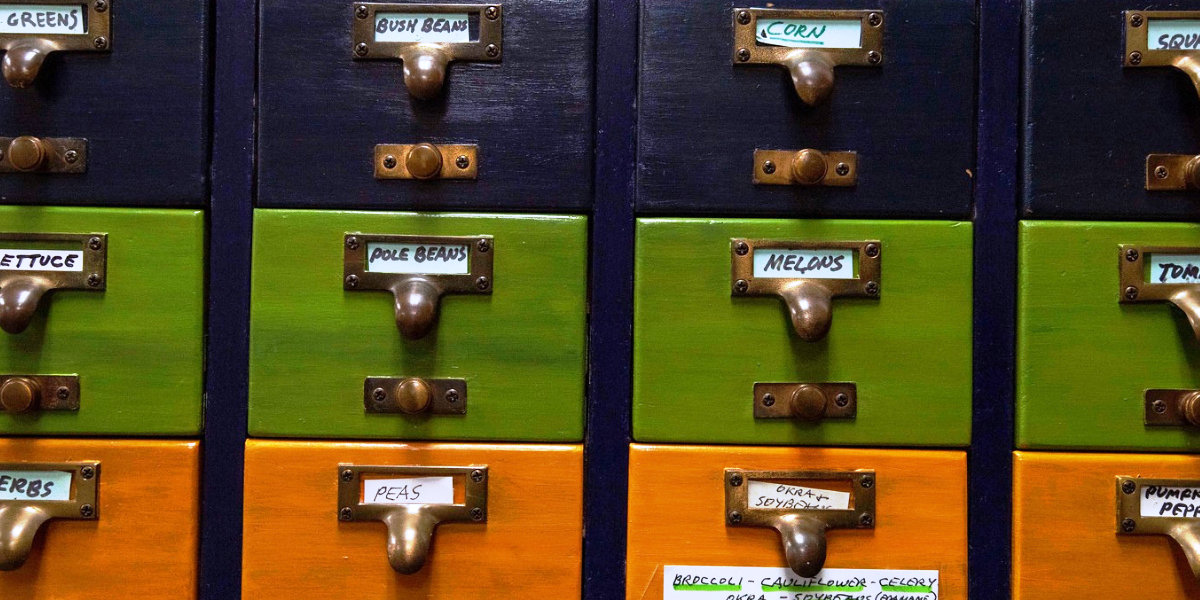 If you love the taste of a warm fresh tomato or a crisp leafy green, stop by, borrow some seed and grow your own.
What's a Seed Savers Library?
Our Seed Savers Library promotes growing food from organic, heirloom seed. We have many seed varieties, some collected from local gardeners who have been saving seeds for generations. Read more about our mission.

Become a Seed Saver
Anyone is eligible to sign up. Registration is free.
You can also visit the Virginia Room at Main Library. Registration and checkout cards are available on top of the seed card catalog.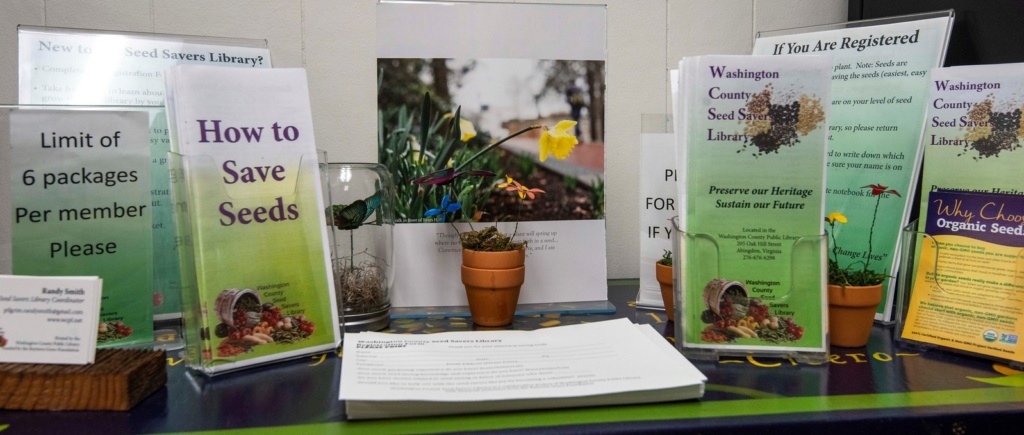 Check out Seeds
The Seed Savers Library catalog is self-serve. After you fill out a card (or just record your name, if you've already registered online), pick out the seeds you want to take home. On the back of your card, please write down what seeds you are borrowing to help us keep track of our inventory.
Instructions on saving seeds are provided in growing guides.
Return Seeds
We want to keep these seed varieties as a renewable resource for many years, so we ask that you save seeds from your mature plants and return them to the library. We'll take care of the storage.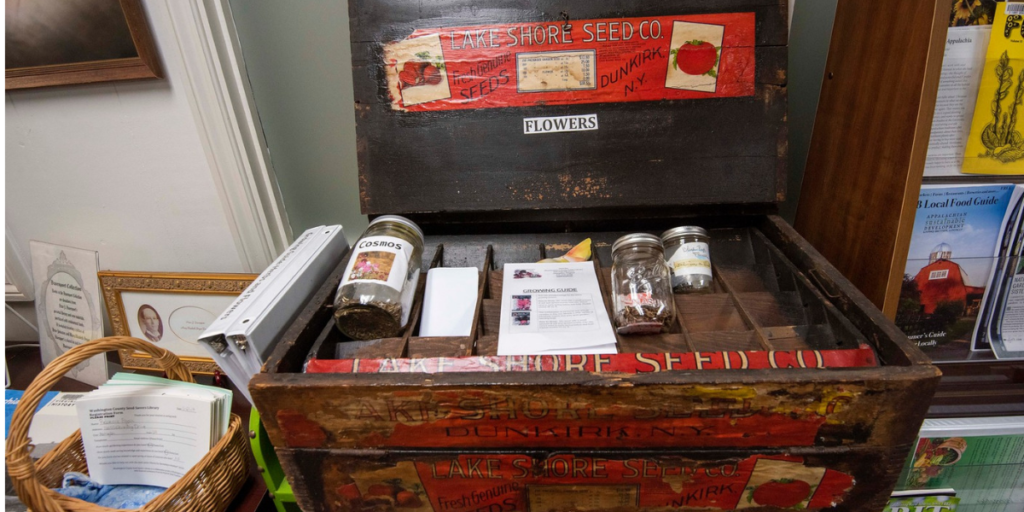 Classes and Programs
We also hold classes and annual seed swaps to help you grow your plants, preserve your harvest, save the seeds, and exchange seeds with other growers.
Check our library calendar for upcoming events.
The Seed Savers Library is supported by a grant from the Raymon Grace Foundation.
Save
Save
Save
Save
Save
Save