Print this Page
E-Library
Click on the buttons to go to our Overdrive or RBdigital pages and start downloading free
Have you tried Overdrive's new Libby app? Click or tap on Libby to to get more information, or tap the links below to find Libby in your app store. Libby is Overdrive, made super easy.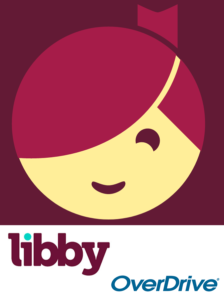 Download e-books for your tablet, Kindle or smartphone
Download audiobooks (digital audio) for your tablet or smartphone
Download digital magazines to your tablet or smartphone
The same help guides we use in the library, to read on your device, or to print for quick reference
You must have a valid library card in order to borrow from our e-Library (see Get a Library Card).
If you cannot access an e-Library service with your library card, call the circulation desk at 276-676-6233.
✉Email Jill Minor for help with the e-Library, or call 276-676-6931.