Print this Page
Get A Library Card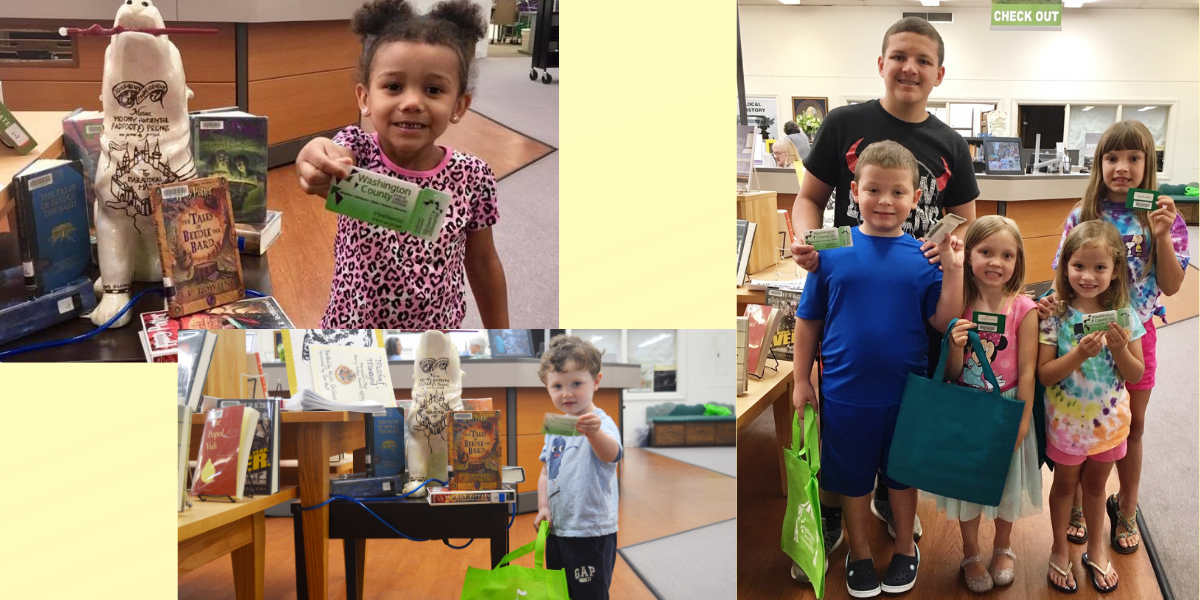 To get a library card, bring a form of ID to any of our libraries to register. Parents or guardians must accompany children. See our library card policy for more information.
Library cards are free for Washington County residents of any age, whether you are a permanent or temporary resident.
If you are not a Washington County resident, your card is still free if you live in:
The state of Virginia
Bristol, TN
Johnson County, Tennessee
If you live outside those areas, you can get a library card for $10 per year.
Why Do I Need a Library Card?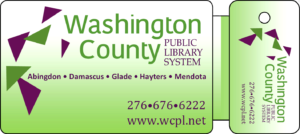 You'll need your card to
Check out materials
Use library computers
Access databases from outside the library
Renew materials
Reserve materials (place holds)
Download e-books and audiobooks
If you share your library card with someone, you are responsible for lost or damaged items checked out on your card.
Where Can I Use My Library Card?
Your library card is good at
How Do I Use My Library Account?
Click here to log in.
Enter your name.
Enter your library card number (without spaces). This is the barcode number that appears on the back of your library card.
In your account, you can see what you have checked out and the due date, any money that you owe, and the items that you have on hold.
You can request (place on hold) additional items and cancel your holds.
You can also renew your checked out materials in your account. An item may be renewed a maximum of two times unless another patron has a hold on the item.
Renew With a Text Message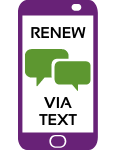 To receive text messages from the library and renew items via text:
Log in and select Modify Information. In the box beneath "I would like to receive my notices from the library by" enter the number of the mobile phone that you would like to receive library texts.
Check the "Opt In" box.
When you get a text from the library, it will say, "Congrats! U subscribed to SMS library alerts."
Reply YES to the text.
Call the circulation desk at 276-676-6233 if you have questions about library cards and accounts.