Print this Page
Friends of the Library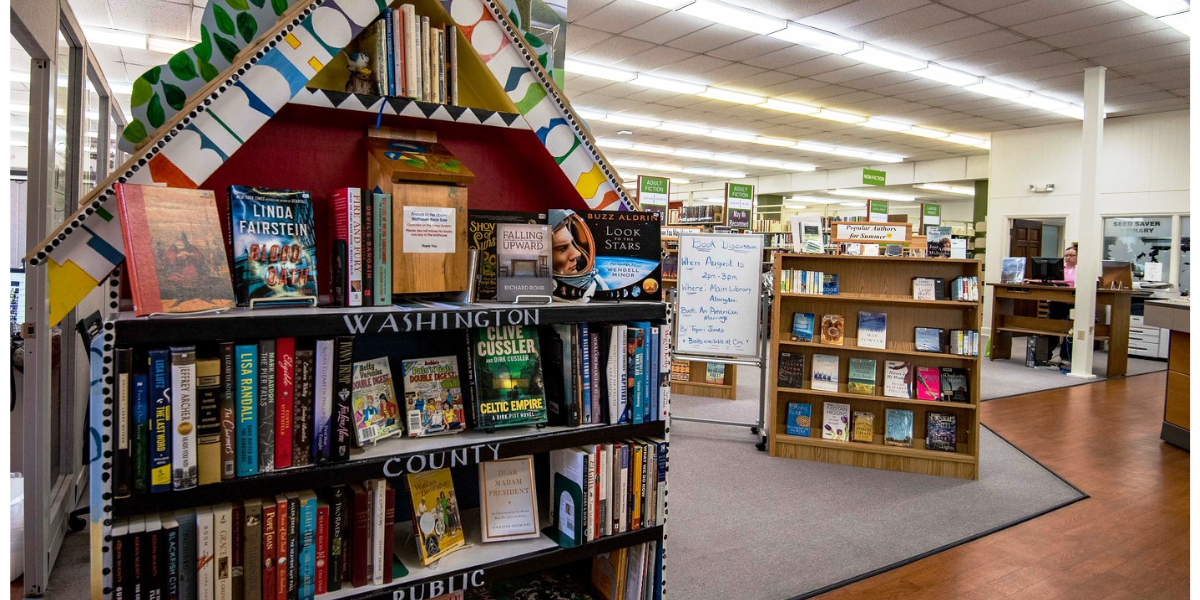 An Evening with Barbara Kingsolver at the Martha
Become a Friend
FOL annual membership starts at just $10 a year.
Annual Memberships
Friend: $10-24
Good Friend: $25-49
Best Friend: $50-100
Very Best Friend: $101-999
Pay for your membership online:
Lifetime Memberships
Friend for Life: $1000
Industry or Group Friend for Life: $5000
Pay for your lifetime membership online:
Donate to the Friends of the Library
Make a donation online:
Membership fees and donations of more than $10 per year are tax-deductible.
Is this a special gift in someone's honor or memory? Please complete the Special Gift Form at the bottom of our Support page.
For more information about the Friends of the Library, call Dianne Lester at 276-676-6383.
Here is information on our Friends of the Library Board of Directors.
What We Do
Just a few of the many ways in which the FOL supports the mission of the Washington County Public Library:
Sponsors Sunday with Friends literary talks by authors at Main library
Advocates for the library in the community and with public funding authorities
Sponsors library events and programs, including the Summer Reading Program for children
Collects book donations and holds book sales
Book Sales and Donations
We are accepting book donations at the libraries for future FOL book sales. All items donated should be in new or gently used condition. Please call your library first if you have a large donation. To see what donations the Friends of the Library will accept, please refer to our Book Donation Policy.