Print this Page
Friends of the Library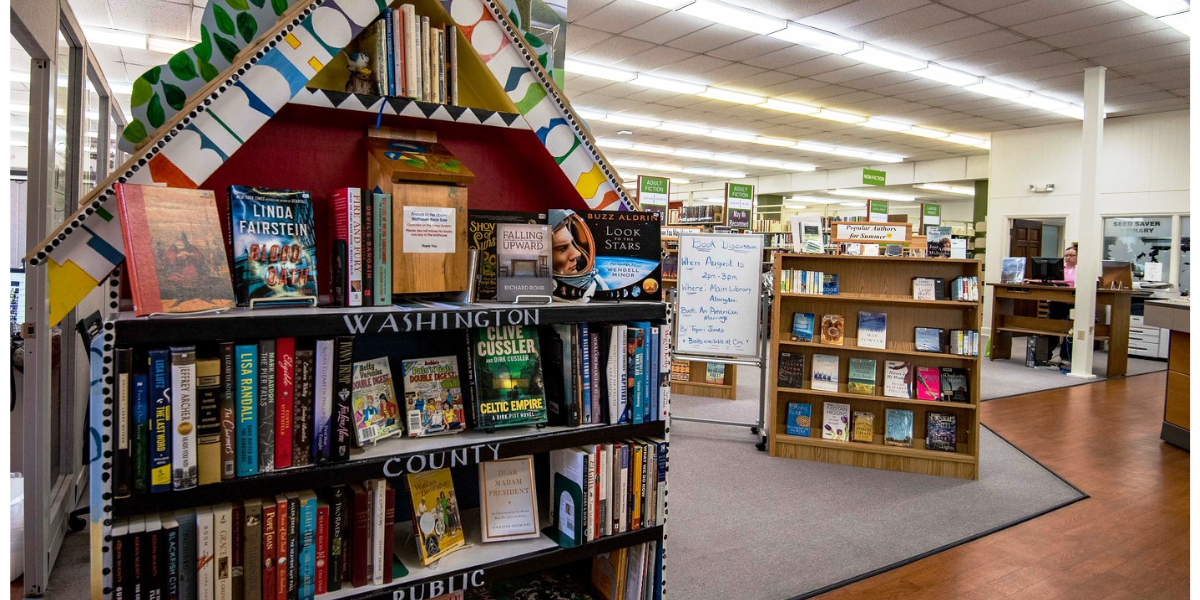 The Friends of the Library have always played a significant role in the success of WCPL. Our Friends of the Library has more than 300 members.
Friends help us to improve library services. so that everyone can enjoy the access to information, education and entertainment found in a first-class library system.
The Friends also sponsor our Sunday With Friends literary series of talks by authors.
Our Friends of the Library are led by a Friends Board of Directors.
Click here for information on our Book Sales.
Click here to see our latest Friends newsletter.
Pick up a membership form at any of our libraries. Memberships are good for one year.
We offer several membership levels:
Friend: $10-$24
Good Friend: $25-49
Best Friend: $50-$100
Very Best Friend: $101-$999
Friend for Life: $1,000 (lifetime membership)
Industry or Group Friend for Life: $5,000 (lifetime membership)
Annual membership fees in excess of $10 are tax-deductible.
You can give your membership form to a library staff member or mail your form and your check to:

Washington County Public Library
Attn: Friends Membership
205 Oak Hill Street
Abingdon, Virginia 24210
Friends' membership includes:
Quarterly Friends newsletter sent to your home
Free admission to book sale preview parties
Invitations to special library events
To raise money to be used for services and equipment that the library could not otherwise provide through book sales, special events and membership dues
To support the Library Board, staff and Library Foundation in their efforts to bring current and long-range needs of the library system to the attention of public funding authorities
To keep the public and media informed about special events
To remind local, state and federal officials of the library's role in education, business and life in our community
To sponsor lectures and programs featuring speakers of interest to the community
To provide funds for special projects and continuing education for library staff
To support the Summer Reading Program and other activities for children and young adults
To forge better communication between the library and the public
To establish and maintain a network among Friends groups in Southwest Virginia
The Friends have a long tradition of supporting their local library.
The Friends speak out on behalf of the library:
as the demand for more and improved services increases while budgets decrease or remain stagnant
when we need more funding for books, buildings and staff
in favor of new or revised legislation supporting the public library
to champion your freedom to access library materials