Print this Page
Job and Career Help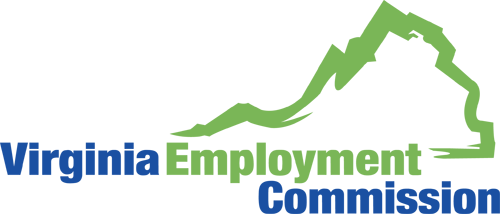 Virginia Workforce Connection is your gateway to employment and unemployment services.
Employment Services
Visit the Dashboard for the Virginia Workforce Connection to review services such as:
Career Explorer
Job Search
Learning Center
Resume Builder
Job Skills Assessment
Be sure to create a User Account (scroll to the third option on the page) to use the Virginia Workforce Connection to its fullest.
Check out Job Search to view available job openings in your area.
For Veterans:
Click Veterans Services for information about employment, disabled resources, veterans organizations, Veterans Affairs (VA) services, and more.
Check out the Helmets to Hardhats page for assistance finding a job as you transition out of the military.
Unemployment Services
Where do I go to file for unemployment for the first time?
Individuals filing for Unemployment Insurance (UI) can file:

BY PHONE: Call 1-866-832-2363 Monday through Friday between 8:15 a.m. and 4:30 p.m. This number is just for new claims.
How will the COVID-19 virus affect my unemployment?
Go to The American Rescue Plan and the Unemployment Insurance Program for information.
How do I file for unemployment?
Before you complete your claim, you'll need to have the following information with you:
Your Social Security Number (SSN)
Your employer's name, address, telephone number and dates of all employment within the last 18 months
If you belong to a union, the name and local number of your union hall
Your Alien Registration number if you are not a U.S. citizen
How you'd like to receive your payment

VA Debit Card
Bank Account Direct Deposit. You'll need the Routing number (the first 9 digits at the bottom of your checks) and the Account number (the second set of digits at the bottom of your checks)
How long will this process take?
Filing for UI will take approximately 45-60 minutes. If filing via phone, call times are longer than usual due to large numbers of people filing.