Highlands Festival Book Sale
Posted May 10th, 2023 in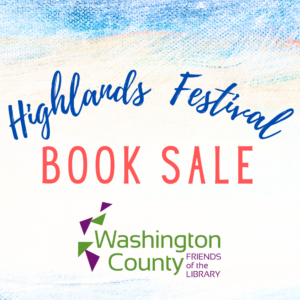 It's a tradition for the Friends of the Library to hold a book sale at Abingdon library during the Virginia Highlands Festival. Some Abingdon visitors and locals make the library stop for the book sale part of their festival itinerary every year.
The Friends refresh the books throughout the sale each day so it's never the same sale twice! This sale will include vintage books at special prices.
For more on the Virginia Highlands Festival, visit their webpage.