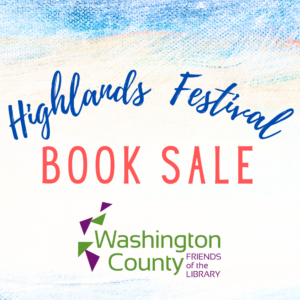 The Friends of the Washington County Public Library will hold its annual Highlands Festival Book Sale, July 21-30, at the Abingdon library.
Members of the Friends of the Library get early access to the sale on Thursday, July 20 from 5:00 pm to 7:00 pm. If you are not a Friend, you can purchase a membership at the door. You can also pay for a membership on their webpage. The Friends will be selling vintage books at this sale.
The last day of the sale features a popular "bag sale" where you can fill a bag of books for $5.