Print this Page
Tax Help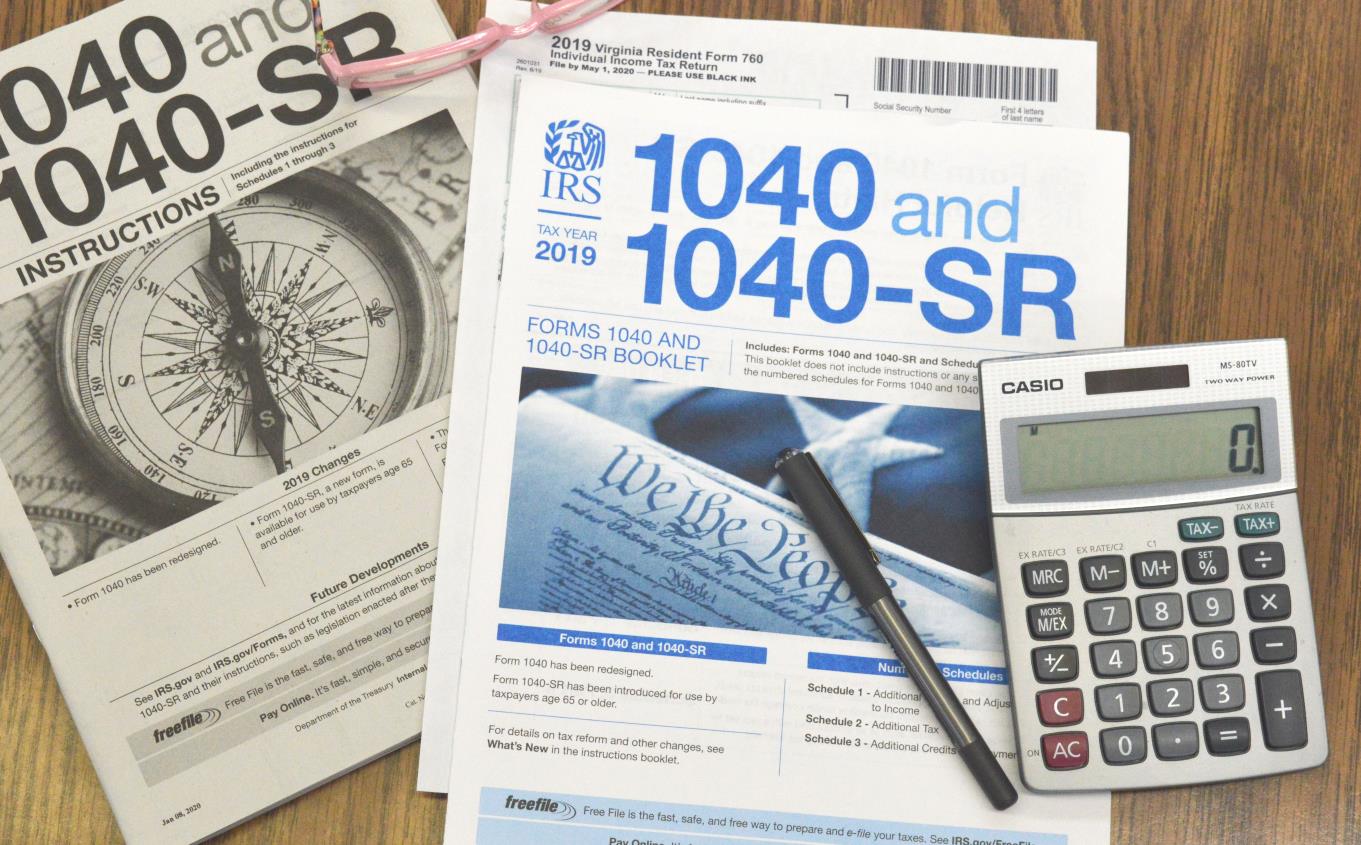 What we can do to help you:
We have federal forms and instructions for the 1040 and 1040SR (U.S. Tax Return for Seniors).
We have Virginia state tax Form 760. Instructions are available at tax.virginia.gov.
We can help you order forms from the IRS website (www.irs.gov/forms-pubs/forms-and-publications-by-us-mail). They will be mailed free to your address.
We can help you print forms and schedules from the IRS website at www.irs.gov/Forms. The IRS has accessible formats such as Braille, Large Print, HTML, and Section 508 Compliant PDF at www.irs.gov/accessible.
We charge 15 cents per page for copies and printing.
What we cannot do:
We cannot give tax advice.
We cannot fill out your tax forms for you, on paper or online.
We cannot advise you about which tax forms you need.
If you need to determine which forms to file, you can:
Use the new Interactive Tax Assistant tool; it will tell you which form to file based on answers to your questions. The Tax Assistant is at www.irs.gov/help/ita.
Call the IRS at 1-800-829-1040 between 7 a.m. and 7 p.m. Monday through Friday or visit their website at www.irs.gov.
Other Resources for Tax Help
People, Inc.
People, Inc. is the local agency for the IRS VITA (Volunteer Income Tax Assistance) program. You must earn less than $56,000 per year to qualify for free tax preparation assistance. No appointment is necessary, tax help is provided on a first come-first served basis.
For more information, call 276-619-2235.
Assistance will be provided at these locations between February 1 and
April 11:
People Inc.
1217 West Main St. map
Abingdon, VA 24210
Saturday February 1st and 8th
Saturday March 7
Saturday April 4th and 11th
9 a.m. to 1 p.m.
Tuesdays, Wednesdays, and Thursdays by appointment
Bristol Public Library
701 Goode St. map
Bristol, VA 24201
Saturdays 9 a.m. to 1 p.m.
Tuesdays 5 p.m. to 7:30 p.m.
United Way
United Way's MyFreeTaxes.com, powered by H&R Block, offers individuals or families who earned $66,000 or less last year an easy way to file taxes in less than one hour. It is fully secure and works in all 50 states and Washington DC. You can file on a phone or on a desktop computer.