Print this Page
Hall Collection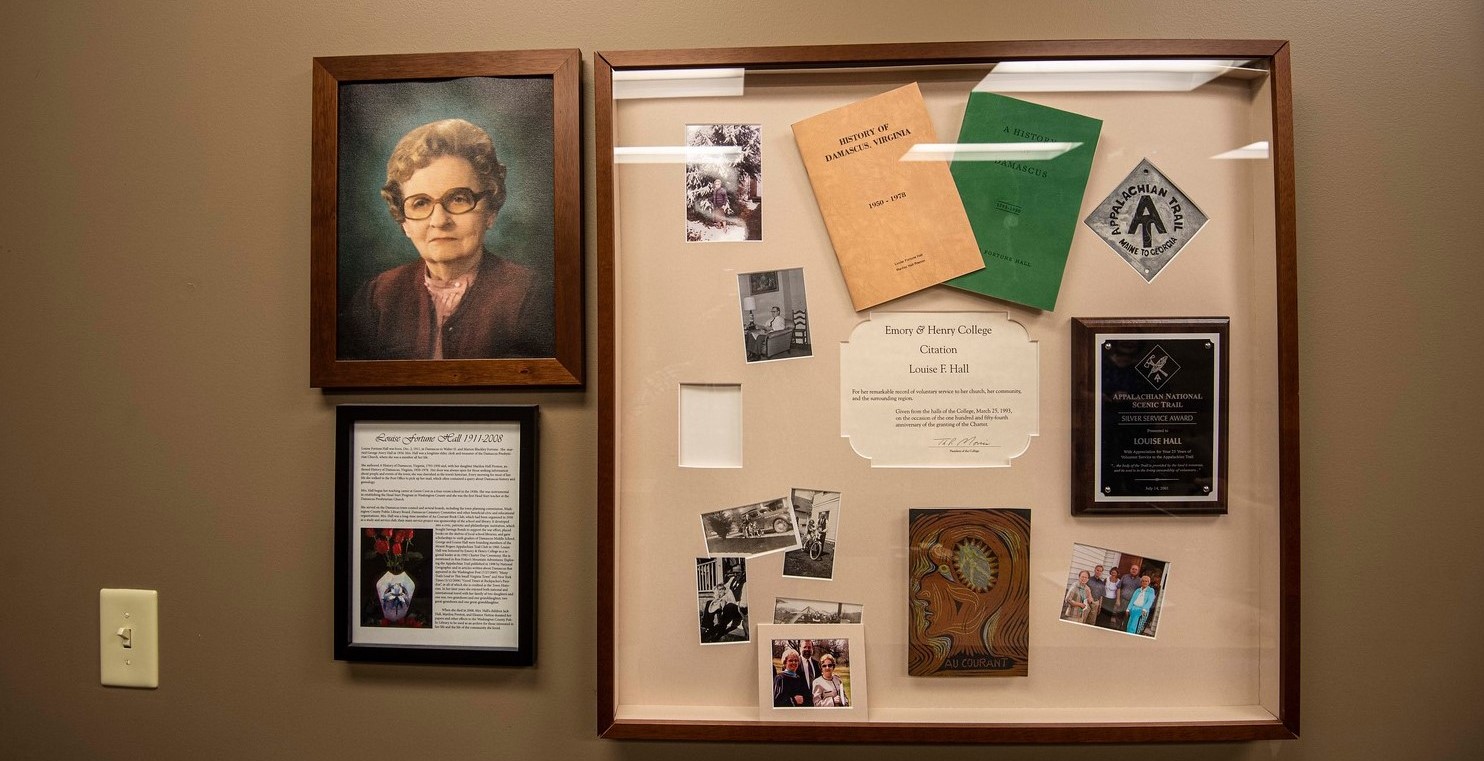 Louise Fortune Hall & the Hall Collection
Louise Fortune Hall was a lifelong resident of Damascus. Born in 1911, her lifetime nearly spanned the modern history of Damascus, which was formally incorporated in 1904. Her father, Walter F. Fortune, was the first mayor of Damascus. Her uncle, Robert, was the first doctor. In her busy lifetime she was involved in a number of cultural and civic projects. She was a founding member of the Au Courant Book Club. She held elective office as a Councilwoman and was appointed to the Town Planning Commission. She helped organize the Mt. Rogers Appalachian Trail Club and was a working member for more than 30 years. She taught school, and along with her husband, George, she held an interest in some of the town's leading industries. She was also the Town Historian, writing History of Damascus 1793-1950.
What's in the Hall Collection
When she died in 2008, Mrs. Hall's children, Jack Hall, Eleanor Hutton and Marilou Preston, donated her papers and other effects to the library to be used as an archive for those interested in her life and the life of the community she loved and served for almost 100 years. The online archive features images and some documents. Its narrative structure is based on the text of Mrs. Hall's History of Damascus, 1793-1950. Additional images and text have been selectively incorporated and credited when applicable. Washington County Public library administers the physical collection on behalf of the descendants of Louise Fortune Hall.
Using the Hall Collection
The Hall Collection is in 15 archival boxes at Damascus library. To access the Hall Collection by appointment, contact the library. Some of the items in the Hall Collection, called "Damascus Down the Road," are digitized in our Hall Collection online archive.
The online archive is in the process of being relocated and is unavailable at this time.
Save