Print this Page
Law Library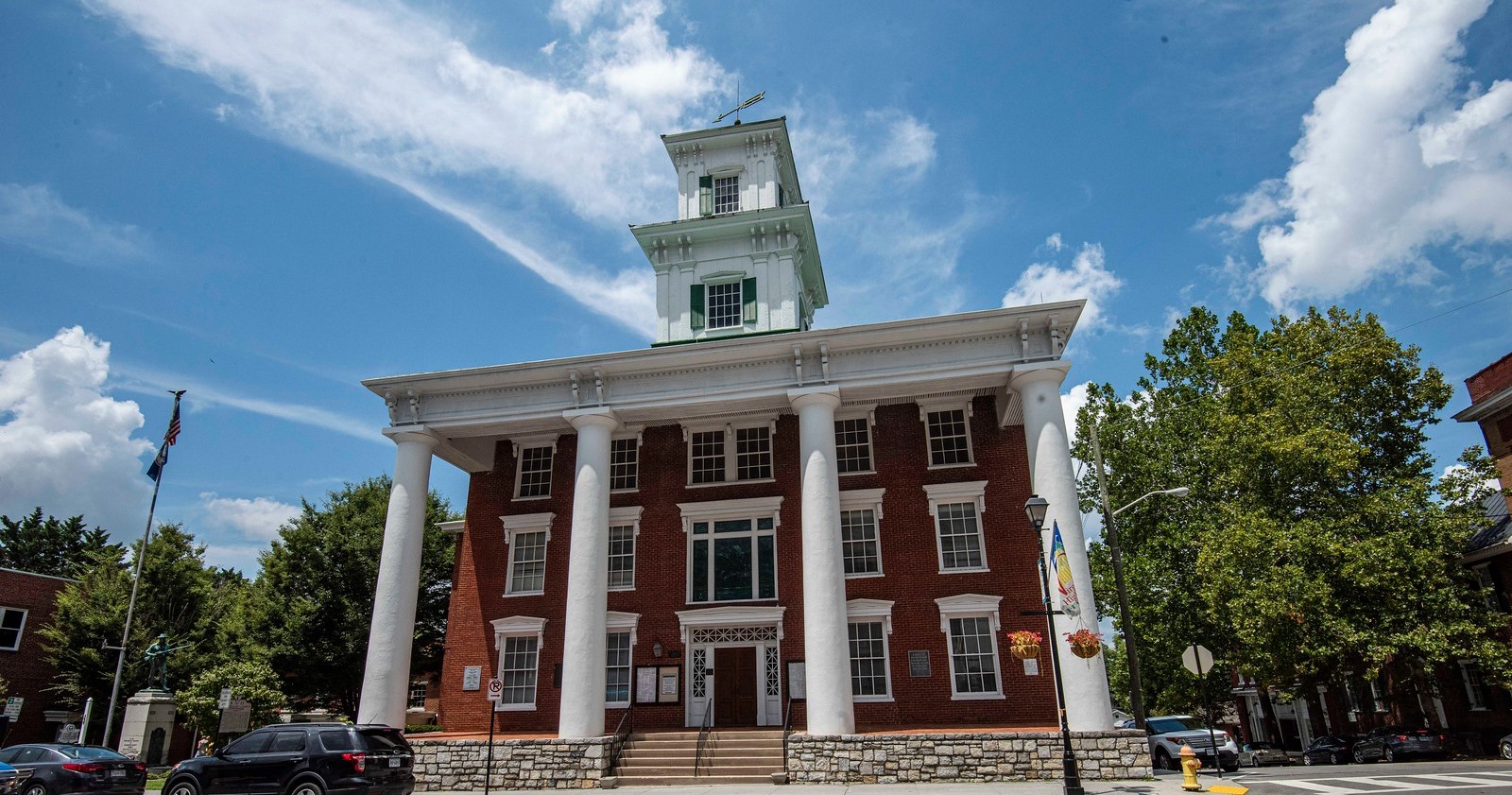 The former home of the county Law Library, Washington County Courthouse
Our Law Library provides free access to legal resources such as legal forms, books and databases. The Law Library is available during regular operating hours at the Main library. Law books are only available at the Main library. Databases are available at all locations.
Washington County Law Library Funding and Committee
An advisory committee, composed of representatives from the legal community, provides input on the collection and services provided by the Law Library. In accordance with the Code of Washington County, (Chapter 2, Article IV), the Law Library is funded with fees collected by the county for civil actions filed in the county courthouse and administered by the Washington County Bar Association.
Library Staff Assistance
Our staff is happy to help you use the Law Library. However, we cannot give legal advice, interpret the law or recommend legal actions. If you have specific questions, or need interpretation of a law or advice on legal action, consult with a licensed attorney.
Resources in the Law Library
We provide LexisNexis, a database that includes case law, statutes and regulations, and secondary source materials, such as legal news and law reviews. LexisNexis also provides credible business information and news resources. LexisNexis is only available from inside the library.
We also provide LegalForms, which offers a variety of legal documents that address topics such as adoption, bill of sale, general contracts, divorce documents, landlord-tenant forms, small business forms, wills and more.
Books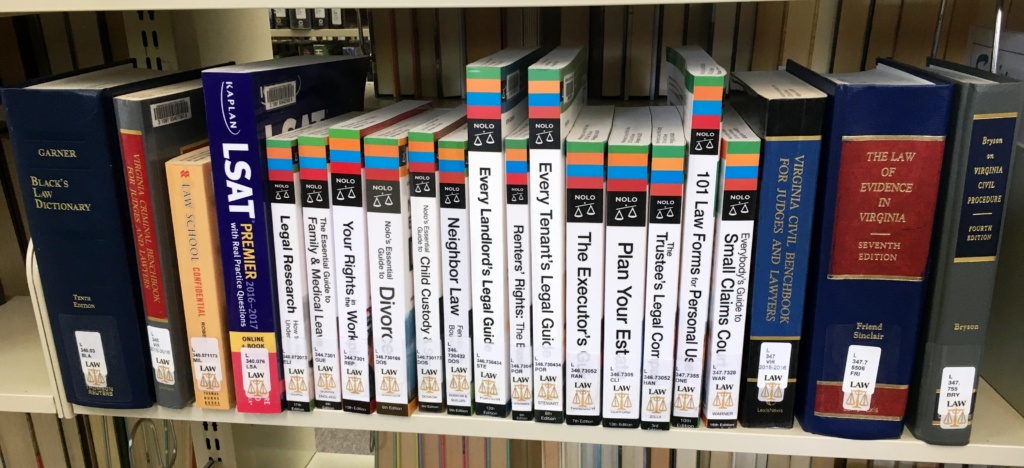 We have legal books available at the Main library in Abingdon. They do not circulate, so you'll have to stay in the library while you do your research.
Click here for a list of books in our law library.
Databases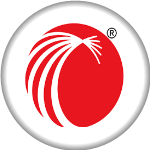 Legal
Primary source material including case law, statutes and regulations or dive into secondary source materials such as legal news and law reviews for analysis of a legal topic.
Business
Provides a full range of credible sources for business information, including business and financial news, U.S. and international company financial information from government or private sources, market research, industry reports and SEC filings.
News
Full text of more than 2,500 newspapers from the U.S. and around the world, many same day of publication, plus extensive archives going back 25 years and more. Plus, than 1,000 magazines and journals and over 1,000 newsletters.

LexisNexis is only available inside the library.
Create accurate and reliable legal documents such as Power of Attorney, Divorce, Real Estate, etc. The documents are customizable and easy to use with a step-by-step approach. (Library card number required for access outside the library.)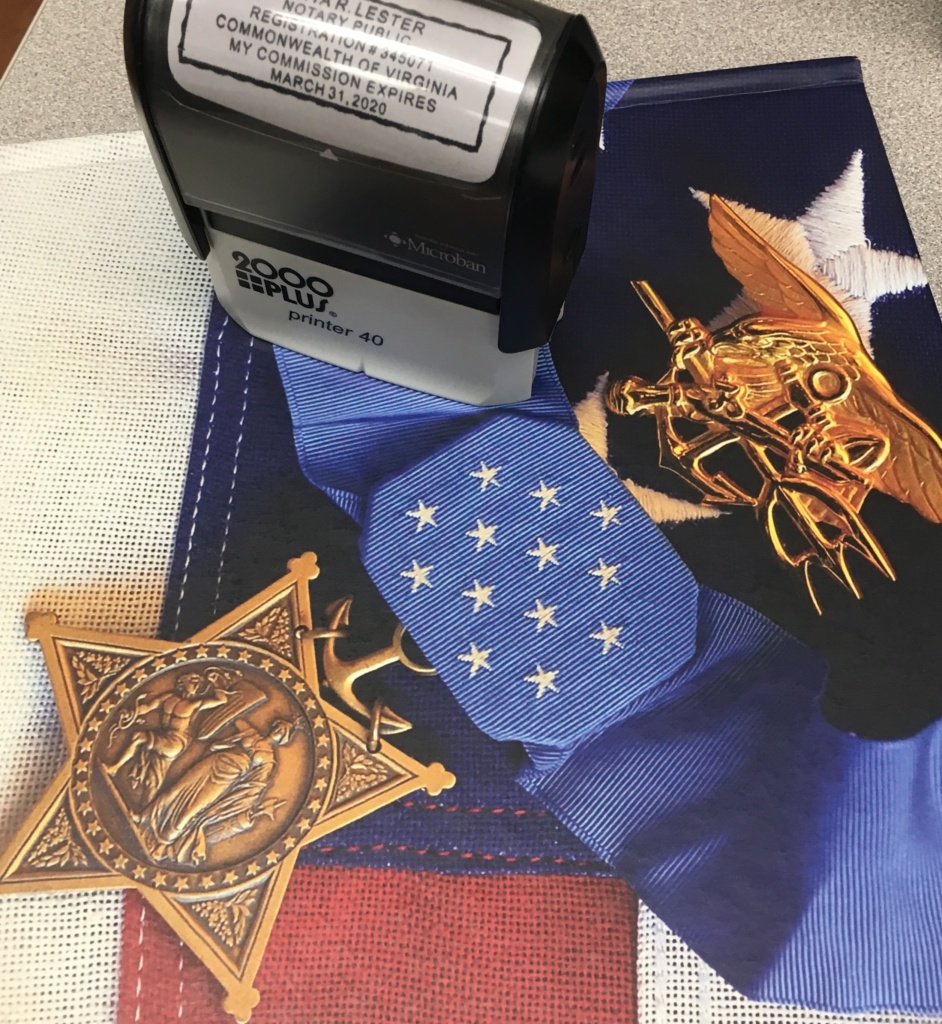 Need a Notary?
Notary service is provided at all libraries.
Please call ahead to make sure a notary is available. This service is free of charge.
Virginia Legal Resources
Below is a list of helpful links to resources about Virginia law.
Maintained by the Virginia General Assembly, the complete constitution is free and printable.
Contains information about membership, conferences, meetings, legislative initiatives, community programs and resources, etc.
Provides instructions for applying for legal help, and information about Elder Law, Employment Law, Family Law/Domestic Violence, etc.
LIS Virginia's Legislation Information
Links to General Assembly members, House and Senate minutes, state budget, bills and resolutions, summaries of bills, statistics, etc.
Online and free access to the Code of Virginia
Office of Commonwealth's Attorney-Washington County
Provides information about victim witness assistance, news and information, frequently asked questions, etc.
Online and free access to municipal codes, including Abingdon.
Brief explanation of Virginia's Judicial System from magistrates to the Supreme Court.
A thorough breakdown of Virginia's court systems, also includes information about the Court of Appeals, opinions, court calendar, online services (pay traffic tickets, assistance with protective orders), etc.
Provides quick links to a variety of helpful information including resources about computer crime, consumer protection, procedures for filing a consumer complaint, etc.
Virginia Board of Bar Examiners
Provides information concerning the Bar Exam such as dates, deadlines, study resources, application process, etc.
Find An Attorney
Contains profiles of over one million lawyers, and is searchable by city, attorney name, firm, practice and specialty.
Virginia Lawyer Referral Service
Published by the Virginia State Bar, provides procedures for finding an attorney in Virginia.
Federal Law
General and permanent rules published in the Federal Register by the departments and agencies of the Federal Government.
The official record of the proceedings and debates of the United States Congress.
Official website for U.S. federal legislation. Includes information about current members of congress, House and Senate activities, roll call votes, hearing schedule, etc. (Previously referred to as "Thomas")
The Daily Journal of the United States government. Contains links to rules, proposed rules, recent presidential documents, etc.
Information that includes Treaties, Legislation and Statutory Resources, Research & Reports , Legal Research Guides, In Custodia Legis, the official blog from the Law Library of Congress.
Law School Information
Admission
Administers the Law School Admission Test (LSAT), provides dates, deadlines, test centers, a directory of law schools in the US, test preparation materials, etc.
Law Schools in Virginia
Additional Resources
Nolo's Free Dictionary of Law Terms and Legal Definitions
Glossary of Terms Commonly Used in Court (Virginia's Judicial System)
Disclaimer
Information on the WCPL website should not be construed as providing legal advice.