Print this Page
Job and Career Help
Unemployment Information
Who qualifies for unemployment?
If you have been out of work at least one (1) full day without pay and are not currently utilizing any paid time off options
If you've received a reduction in hours and your gross earnings are less than your weekly benefit amount (current VA max is $378)
Where do I go to file for unemployment for the first time?
Individuals filing for Unemployment Insurance (UI) can file:

BY PHONE: Call 1-866-832-2363 Monday through Friday between 8:15 a.m. and 4:30 p.m. This number is just for new claims.
How do I file for unemployment?
Upon arriving at the VAWC's website click on the blue box labeled "UNEMPLOYED – Complete your UI claim".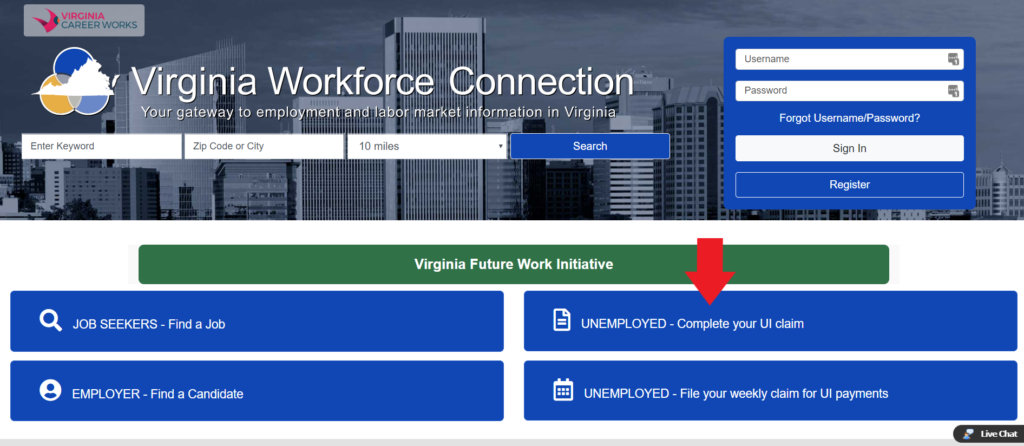 Before you complete your claim, you'll need to have the following information with you:

Your Social Security Number (SSN)

Your employer's name, address, telephone number and dates of all employment within the last 18 months

If you belong to a union, the name and local number of your union hall

Your Alien Registration number if you are not a U.S. citizen

How you'd like to receive your payment

Bank Account Direct Deposit. You'll need the Routing number (the first 9 digits at the bottom of your checks) and the Account number (the second set of digits at the bottom of your checks)
How long will this process take?
Filing for UI will take approximately 45-60 minutes. If filing via phone, call times are longer than usual due to large numbers of people filing.
What reason do I give when it asks why I've separated from this company?
For those who are filing because of COVID-19, select Laid Off/Reduction in Force
What makes COVID-19 filing different from any other time?
Due to the many people who've been either laid off or had hours of work reduced due to the coronavirus, special provisions are being made all across the country.
In Virginia, Governor Northam has declared that as of March 15, 2020:

The one-week waiting period to receive benefits is suspended.

The requirement to conduct a weekly job search is suspended.
What happens after I file?
You'll receive documentation that explains your eligibility requirements and what you need to do each week to claim your benefits, as well as how much UI you will be awarded as a whole and your weekly benefit.
You'll also receive a PIN. Please make a record of your PIN. You'll need it for your weekly claims and for any questions you may have.
When can I expect to see my first UI payment?
Your first payment should be available to you the week after you've filed your claim.
For example, you filed for unemployment on Monday, March 30th. One week later, on April 6th, when you make your weekly claim, you'll then receive your benefits for the previous week, March 30 – April 3.
It may take approximately three (3) days for the benefits payment to process. Following the above example, this means that the payment should be deposited to your account on Thursday, April 9th.
If Governor Northam suspended the one-week waiting period, why do I still have to wait an entire week to receive my benefits?
You cannot receive UI benefits for time that has not occurred yet.
In a usual case of filing unemployment, not due to COVID-19, an individual claim would have a one-week waiting period, then the weekly claim, and then the payment, so under ordinary circumstances it would be two (2) weeks before you would receive your benefit.
You mentioned "weekly claims", what does that mean?
Just because you filed for UI, doesn't mean that the funds automatically just come to you. You must make a "weekly claim" requesting your UI benefits for the previous week.
You'll need to do this for each week that you're unemployed.
TO MAKE A WEEKLY CLAIM ONLINE: Go to the Virginia Workforce Connection main page, click on the blue box marked "UNEMPLOYED – File your weekly claim for UI payments". You'll need to answer a few simple questions and then submit your claim for the previous week. It should take approximately 15 minutes.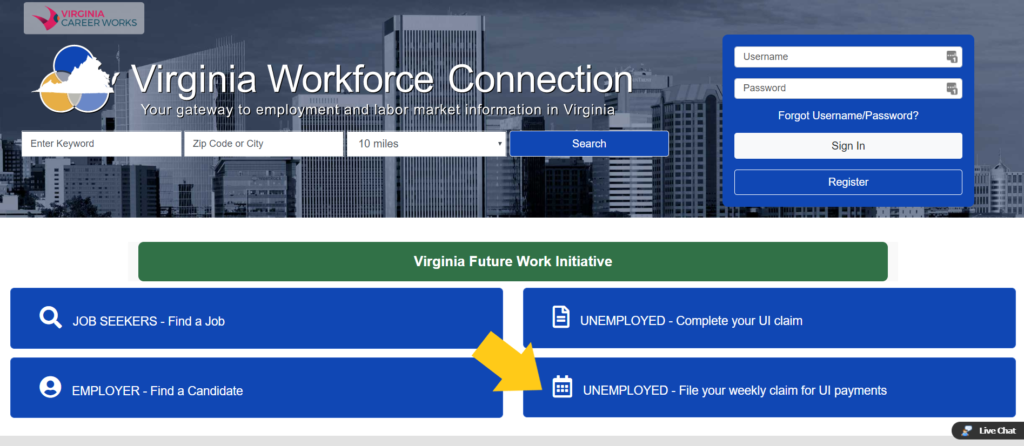 TO MAKE A WEEKLY CLAIM VIA PHONE: Call 1-800-897-5630, answer a few simple questions and submit your claim. Again, please note that call times are longer due to the large number of claims being filed at this time. This number is for making weekly claims only.
TIP: Because you may be teleworking and the days may begin to run together, set yourself a calendar reminder for each Monday to make your weekly claim.
How much will I receive?
In times of regular unemployment, the amount you receive is:

Based on your wages from the last year

Can last anywhere from 12-26 weeks

Current max per week is $378, and the minimum is $60

Under the expanded UI benefits with the CARES Act in response to the COVID-19 crisis, you will receive:

In addition to your regular UI benefits, an additional $600/week for up to 12 weeks

An extension of your regular UI benefits for an additional 13 weeks

Because each individual case is different, the final monetary amount will vary from person to person
NOTE: Currently, the state of Virginia is working on implementing the CARES Act provisions based upon guidance from the federal government.
RESOURCES:
Job Databases
We offer helpful databases to help you prepare for the workforce. Ask a librarian for help getting started on these databases.
Reference Solutions includes business and residential listings. There are more than 14 million listings for businesses of all sizes. Listings include locations and contact information, corporate structure, salary information, sales volume, number of employees and other information to help potential job seekers. Ask a librarian how to use Reference USA in your job search.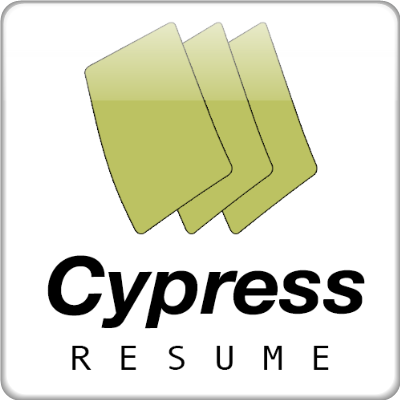 Cypress Resume is a simple and effective tool to build professional resumes, cover letters, and reference sheets. All you need to log in is your library card. Cypress provides dozens of examples of cover letters, various styles and formats for resumes, and step by step instructions for each task. You can also store your documents for one year.
Hands on guidance for the job seeker! Create a professional résumé for downloading and emailing, take a skills and interest assessment to identify potential career fields; view webinars on interview skills, search for available jobs near you with an instant connection to Indeed.com database.
For more about Reference USA, Cypress Resume and Career Transitions, see our Databases page.
Search for Jobs Online
Government Jobs
Local Government Jobs
Washington County, Va. Employment Opportunities
Town of Abingdon Employment Opportunities
Washington County, Va. District Job Listings
State Government Jobs
Commonwealth of Virginia Job Listings
State of Tennessee Job Listings
Federal Government Jobs
USA Jobs: official jobsite of the United States Federal Government
Save
Save
General Job Search Sites
Virginia Employment Commission
Tennessee Department of Labor and Workforce Development: Jobs4tn.gov
Indeed
Snagajob
Simplyhired
Monster
ZipRecruiter