Print this Page
E-books
Overdrive
Go to our Overdrive page to download free e-books.
Overdrive offers thousands of e-books for every major brand of computer or device. Overdrive also has downloadable audiobooks for your listening pleasure.
Search for the Overdrive app in your Apple App Store or Google Play Store. It is also available from the Amazon store for Kindle Fire tablets. The app is free.
Libby
For an even simpler Overdrive experience, try the free Libby app.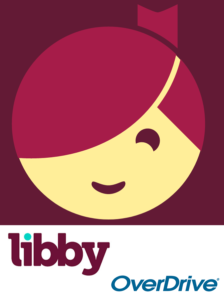 You may check out six Overdrive e-books at a time. You may place up to six e-books on hold. You may renew any e-book once if no other patron has a hold on it.
No Library Card?
Call 276-676-6233 during library hours and we'll sign you up for a library card.
E-card option: sign up online for 14 days of access to Overdrive/Libby only.
You must call the library to sign up for a library card before your 14 days is up, or your card will expire.
Get Help with Overdrive E-books
No matter what kind of device you use to get e-books from Overdrive, help is available for that device at help.overdrive.com. They even have videos.
We also have printed help guides in the library, or you can view and download them on our Help Guides Page.
We also offer free technology training and teach classes at the library for e-book beginners.

Save