Print this Page
Main Library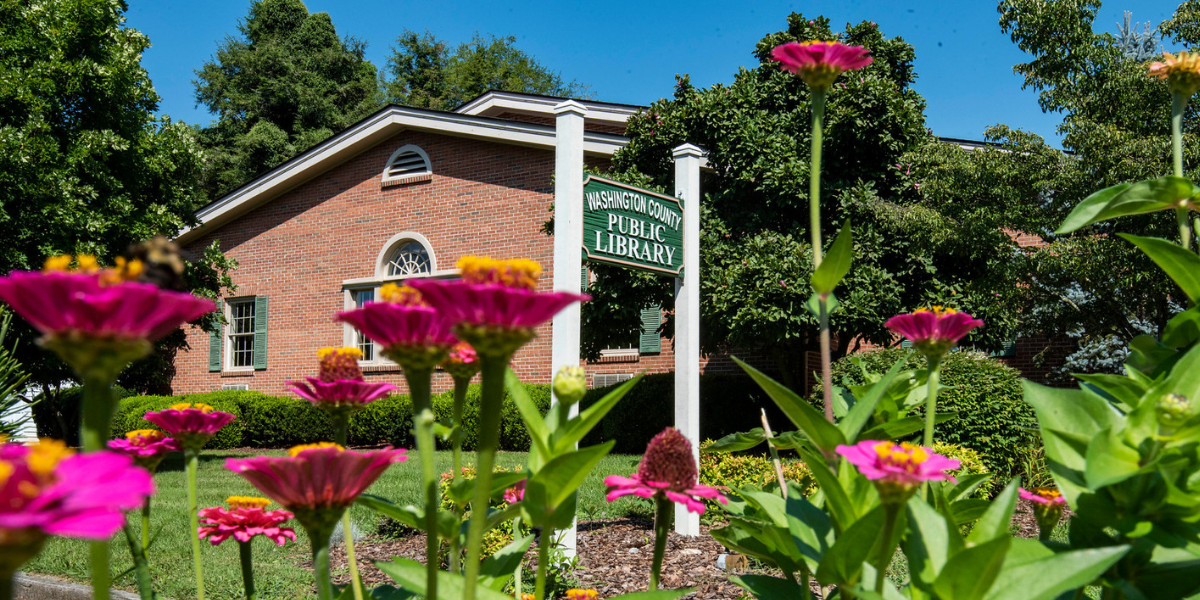 We are currently closed. We are offering curbside services.
Main library is in the beautiful historic district of Abingdon. We're at the corner of Valley and Oak Hill streets.
Contact someone at Main library
Address: 205 Oak Hill St. Abingdon VA 24210
Phone: 276-676-6233
Fax: 276-676-6235
Hours:
Monday – Thursday 9 a.m. to 7 p.m.
Friday 9 a.m. to 6 p.m.
Saturday 9 a.m. to 5 p.m.
Sunday 2 p.m. to 5 p.m.
Computers and wi-fi shut down 30 minutes before closing time.
We have a whole bunch of BOOKS and:
Free Wi-Fi and public computers with high-speed internet
A large conference room for meetings
Grab-and-go book displays
Laptop areas with charging stations
A magazine and newspaper area with reading tables and chairs
Movies, documentaries and TV shows on DVD
Music and audiobooks on CD
Free computer, e-reader, tablet and e-book tutoring by appointment
Free classes every month
A very active children's and teens' department
Free notary service (two notaries on staff)
Copier, fax machine, and scanner