Databases
Databases A to Z
Free access to research databases. Get the facts. Find and cite sources.
All databases are available at all locations, with the exception of the Foundation Information Network which is at main library only.
A  | B  |  C  |  D  |  E  |  F  |  G  |  H  |  I  |  J  |  K  |  L  |  M |  N   | O  |  P  |  Q  |  R  |  S  |  T  |  U  |  V  |  W  |  X  |  Y  |  Z

A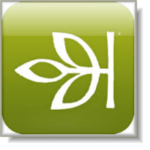 Ancestry Library Edition
In-library use only.
The world's biggest genealogy database. Billions of records to search to put together your family history. Start by typing an ancestor's name and the place of any major event in his or her lifetime.
---
C
ConsumerReports.org
Consumer Reports enables consumers to make better purchasing decisions. Whether a user is looking to find the best deal on an LCD TV or researching the top-recommended used vehicles, Consumer Reports provides ratings and reviews, recommendations and buying advice for thousands of products and services.
Sign in using the following username and password:
sjones@wcpl.net (username )
CRWCPL2018 (password, case sensitive)
Whatever you're researching, Credo has your topic! More than 10,000 topics with citations. Build your own study and research guide by linking and saving pages.
To access Credo from outside the library, choose "Washington County Public Library." On mobile, you may need to choose "Other Logon Options" at the bottom of your screen and then search for WCPL.

Cypress Resume
Cypress Resume is a simple and effective tool to build professional resumes, cover letters, and reference sheets. All you need to log in is your library card. Cypress provides dozens of examples of cover letters, various styles and formats for resumes, and step by step instructions for each task. You can also store your documents for one year.
---
E
eLibrary (Big Chalk)
A database for teachers and students with magazines and newspapers in full text, books, maps, pictures, audio and video files and teacher-approved website links. Research by subject and by grade level.
---
F
Foundation Funding Information Network
Access inside Main (Abingdon) library only. Please see a librarian for assistance.
Need a grant? The Foundation Funding Information Network helps individuals and non-profit organizations match their needs with grant-making organizations. The databases are available online on all public computers at the Main library in Abingdon. We also have a collection of print materials to help you organize and write your grant proposal.
Check out our Frequently Asked Questions about the Foundation Funding Information Network.
---
G
Gale Virtual Reference Library
A collection of electronic reference books that cover many subject areas, including arts, biography, business, environment, history, literature, multicultural studies and social science.
Library card required for access outside the library.
Need citations for a research paper? General Onefile has thousands of newspaper, magazine and scholarly journal articles. Many articles are available as full text in .pdf or .html format, and all include citations. Use Topic Search to begin researching your topic.
Library card number required for access outside the library.
---
H
HeritageQuest Online
Includes U.S. Census images for 1790 through 1930, as well as indices for 1790 through 1920 and part of 1930. Also includes 7,922 family histories, 12,035 local histories and 258 primary sources.
Library card number required for access outside the library.
---
L
LegalForms
Create accurate and reliable legal documents such as Power of Attorney, Divorce, Real Estate, etc. The documents are customizable and easy to use with a step by step approach.
Library card number required for access outside the library.
LexisNexis
Offers legal and public-records related information including current United States statutes and laws and a large volume of published case opinions dating from the 1770s to the present, as well as publicly available unpublished case opinions from 1980 on. This resource also provides full-text access to more than 26,000 premium sources, including trusted news outlets, company profiles, public records, industry information and social media content.
The Legal component is available for in-library use only.
Library card required for News and Business components outside the library. Click here for outside access.

Library, Information Science & Technology Abstracts (LISTA) Created by librarians for librarians, this database provides cover-to-cover indexing, abstracting and full-text for key library and information science periodicals.
Library card required for access outside the library.
---
M
Mango Languages
Mango has small, bite-size lessons (modules) for 71 different foreign languages. The Mango database also has a free app so you can learn and practice on your mobile phone or tablet. Amazing for travelers.
Library card required for access outside the library. To track your progress through the lessons, set up an account with username and password.
---
N
Novelist
NoveList Plus has information on 200,000 fiction and nonfiction books. Search by author, title, subject or genre. Find out what books are in a series. Get book reviews and book group discussion guides and discover new authors with read-alines (e.g. "if you like Debbie Macomber, try these similar writers").
Library card required for access outside the library. When prompted for "Patron ID" enter your library card number.
---
R
Reference USA
Reference USA contains detailed information on more than 14 million U.S. businesses and 210 million U.S. residents. Get all the facts about potential employers and companies for your job hunt, especially prior to your job interview.
Library card required for access outside the library.
---
S
Salem Press
This database collection includes books on literature, history, health and science. Examples of books in this database:
 Critical Insights: Southern Gothic Literature
Magill's Medical Guide
Milestone Documents in American History
Earth Science: Earth's Weather, Water, and Atmosphere
Password: creeper
---
T
Testing and Education Reference Center Includes test preparation materials for high school, college and graduate school exams. 300 practice tests for many fields of study and careers including practice tests for the ASVAB (military), PRAXIS (teaching), and NCLEX (nursing) exams. We have practice tests for the new SAT.
Library card required for access outside the library.
Save
Save
Save
Save
Save
Save
Save