Story Time
Story time is not held during the summer. It begins again in September. Please enjoy our Summer Reading Program instead.
Story Time at the library is designed to build literacy skills in small children using books, music, puppetry and movement. Little ones learn to associate reading with play and fun! It's never too early to "get your story on" at your public library.
Storytime is held during the school year.
At Main library, Baby & Toddler story time is held Mondays at 11 a.m., and Tuesdays at 10:00 a.m. Preschool story time is held Tuesdays and Wednesdays at 11:00 a.m.
Damascus branch library Story Time is held on the 1st and 3rd Thursday of the month at 11:00 a.m.
Glade Spring branch library Story Time is held on the 1st and 3rd Wednesdays of each month at 11:00 a.m.
Mendota branch library Story Time is held every other Wednesday at 10:30 a.m.
Check the Kids & Teens Events calendar on this page for more details about Story Time at the branches, or call your branch library and ask about Story Time.
More Stories!
Dial-a-Story
Dial-a-Story is Story Time — any time!
If you didn't make it to Story Time or just love a good story, call 276-676-6234 with a child and listen to our latest Dial-a-Story!
TumbleBooks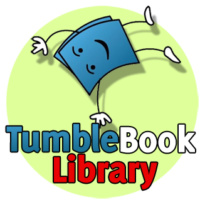 TumbleBooks is a collection of nearly 1,000 e-books for those in grades K-6.
You can access TumbleBooks through the website at Find it Virginia. Click "eBooks" to access Tumblebooks and Tumblebooks for Teens.
If you're on a computer within the state of Virginia, try this link to go directly to Tumblebooks.
Accelerated Reader points are included for TumbleBooks.
Access Tumblebooks on a tablet and open up a world of fun and educational reading:
animated talking picture books
chapter books, videos
non-fiction titles
foreign language books such as books in French and Spanish
graphic novels
math stories