Magazines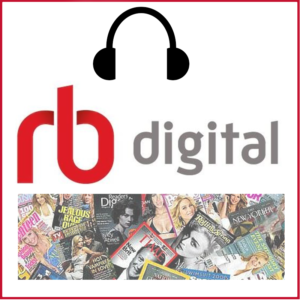 Zinio has merged with OneClick Digital into the RBdigital app.

With RBdigital, you can manage digital magazines entirely within the app itself. Download and read magazines without leaving the app.
Look for the free RBDigital app in your app store. Before you begin using RBdigital, you will need to create an account here on our RBDigital page.
3 Amazing Things About RBdigital
No holds or wait lists. Multiple users can check out issues at once.
No checkout limits. Check out as many current and back issues of your favorite magazines as you like.
Don't worry about returning magazines on time. There are no due dates.
Need Help with RBDigital?
Contact RBdigital Support at 877-77-AUDIO / 877-772-8346 or, email support@recordedbooks.com
Get technology training at the library (including free tutoring by appointment) by calling 276-676-6391.